EDTPA Information
This site provides edTPA Requirements; for in-depth information and materials including handbooks and templates visit the edTPA Canvas site . The Canvas site is updated frequently and is the best source of information.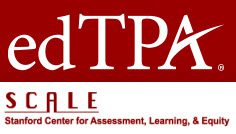 Access Instructions to all edTPA materials and information in Canvas (Ninernet login required, Candidates and Faculty should be reminded that the materials should NOT be duplicated or shared. Violations may result in user access to these materials being revoked.)
HAVE A QUESTION? Check out the edTPA FAQs
Minimal Requirements for Licensure
Per NC State Board of Education policy, beginning September 1, 2019 (fall 2019 semester), all candidates seeking a North Carolina licensure recommendation must have an official edTPA minimal passing score:
The product must be submitted to Pearson for official external scoring;
The product must be completed in the area of licensure for which the candidate is recommended (NOTE: undergraduate Middle Grades candidates must take the Praxis Subject Assessment and edTPA in the same content area).
As of September 1, 2019, passing scores are as follows*:

For 15-rubric handbooks, a score of 38
For 13-rubric handbooks, a score of 32
For 18-rubric handbooks, a score of 45
*No more than two condition codes are allowed within any one task, per updated SCALE policy dated August 10, 2015.
For additional information, including edTPA due dates and costs, visit http://www.edtpa.com.
For information about the NC Pay Increase for Higher edTPA Scores in NC, please visit the edTPA FAQs.
---
UNC Charlotte College of Education is accredited by CAEP and CACREP.
All licensure programs are approved by the North Carolina Department of Public Instruction.